Even in a wheelchair you will experience an exciting journey of discovery
At Planckendael ZOO we do our utmost to offer everyone an enjoyable and exciting day. On that basis, we find it important to make as many places as possible accessible for wheelchair users. With the exception of the "Tree Top Trail" and the "African village" (steep trails), all areas and paths are accessible for wheelchair users.
Free wheelchairs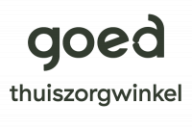 In Planckendael ZOO we've put modern wheelchairs at your disposal. These are available free of charge through Goed, Christelijke Mutualiteit. You are advised to book in advance however.
Rates
The disabled and their respective companions enjoy a discount rate.
Special tours
Groups have an advantage and can enjoy a tour of 'Planckendael from A to Z', adapted to the mobility of the group. Make sure to ask when you make your booking.
Toilets and first aid
The park has seven toilet blocks, all of which are accessible to wheelchair users (see park map). There is a fully equipped first-aid station by our main entrance. We are here to help you. The toilets do not have a toilet lift system.
Restaurants
Our restaurants, too, are perfectly accessible to wheelchair users, whether individually or in a group.
Welcome to the shops
Looking for a memento of your day in Planckendael? Why don't you drop into our shop? You will find beautiful and original souvenirs. Our shop, too, is easily accessible for wheelchair users.
Accessibility
There are 25 parking spaces for the disabled near the new main entrance.