A birthday coming up? Come celebrate in Planckendael ZOO. Our animals like to party as well! The birthday boy/girl receives a free entrance as a gift!
Enjoy your break
We will treat you and your friends to 2 pancakes OR a donut OR french fries and a beverage. Did you know our elephants can eat as many as 20 pancakes in one bite? Curious to find out if you can have as many as well...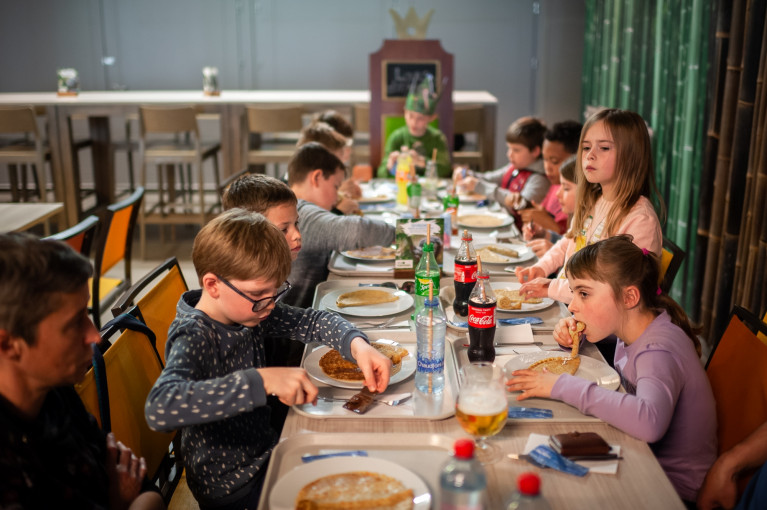 Practical
Duration guided tour: 1 h 30 min
10 kids at least, the birthday boy/girl can join for free (9 kids + one free).
€ 31 per person (inclusive entrance and guide during one hour and a half, 1 drink + 2 pancakes/a donut/french fries). Max. 4 adults can also enjoy the day at these birthday prices.
Children and adults with a membership will pay only € 12,30.
Reservations are made 3 weeks in advance by sending a mail.